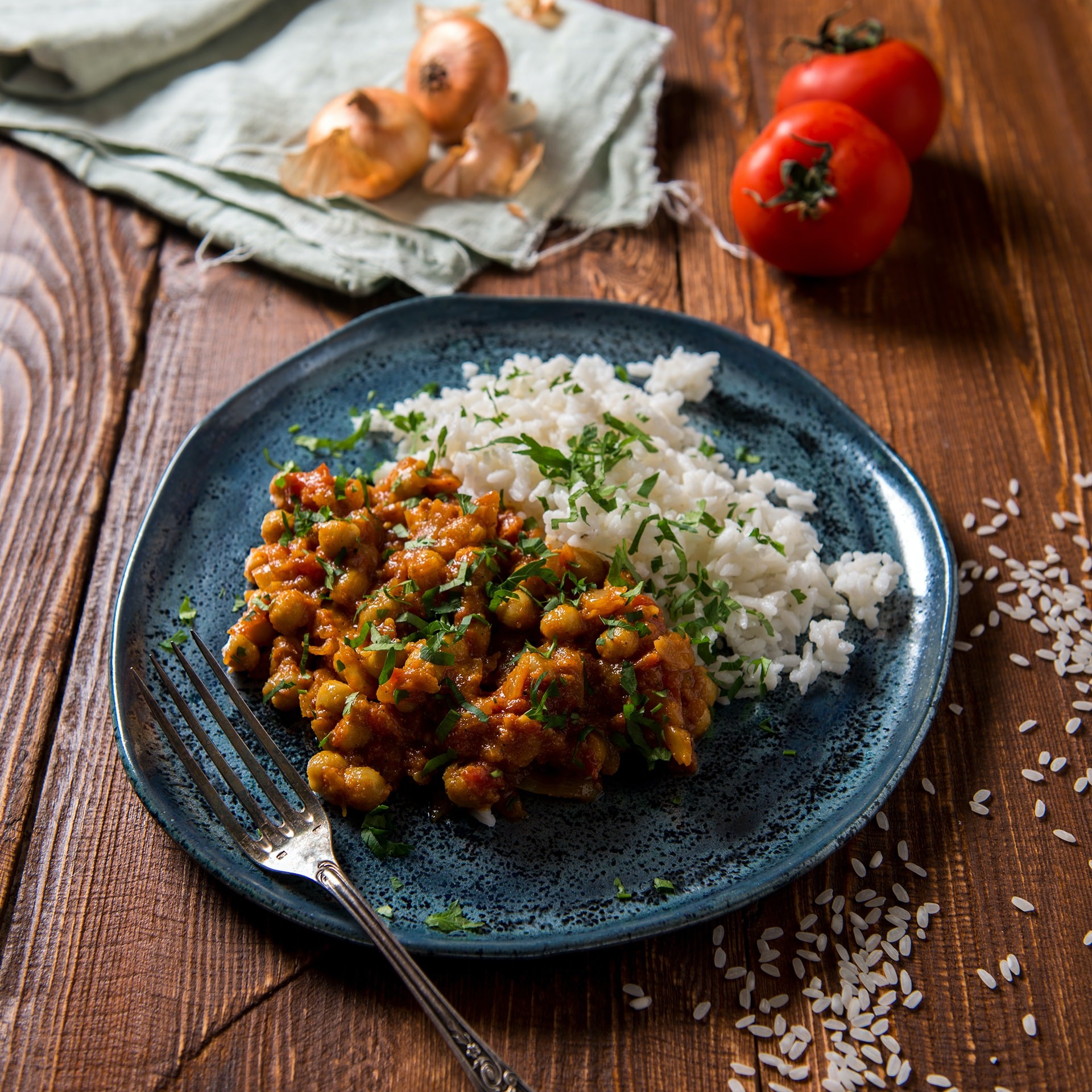 This is the perfect simple curry to introduce kids to a bit of spice. you can adjust the amount of curry powder depending on the palettes around the dining table!
Ingredients 
1 tablespoon vegetable oil
1 medium onion, chopped
1 clove of garlic, crushed
1-2 tablespoons of curry powder, depending on how spicy you like it
2 tablespoons of butter or margarine
2 whole boneless, skinless chicken breast, cut into 5 cm chunks or 
2 aubergines, skin on, cut into 5cm chunks 
1 can of canned coconut milk
To serve
Allergens
Method
Heat the vegetable oil in a large frying pan over a high heat. Add the chopped onion and chicken or aubergine and cook for 5 minutes. For the chicken, ensure this is browned all over. Remove and place the ingredients into a bowl. 
Carefully pour out any leftover oil and put back onto a low heat. Melt the butter, add the curry powder and garlic and cook for 3 minutes.  Careful not to burn it - add a drop of water if you need to.
Stir in the coconut milk. Return the chicken or aubergine to the pan, cover and simmer for 25 minutes. 
Serve with rice and ENJOY!
Tips and extras
You can use whatever vegetables you like! Butternut squash and chickpeas are a delicious alternative and can be put straight into the curry - skipping step 1.