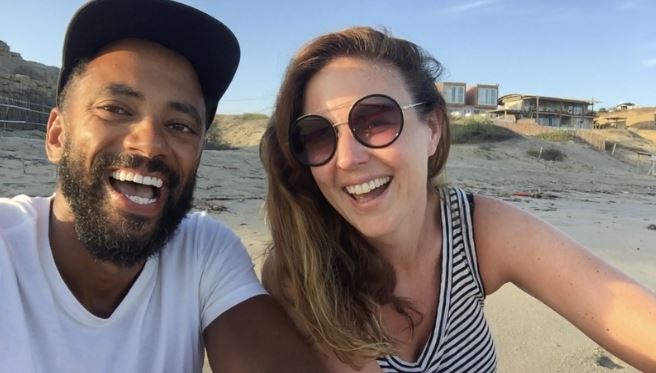 Thanks for visiting Compass Cooks! 
We are Aaron and Marisa, and we have a overwhelming love of travel and food. In 2019, we set off on a round the world trip of a lifetime. One day while trekking to Machu Picchu in Peru, we had an epiphany and we were struck with the idea for Compass Cooks. 
Since then times have changed dramatically and the ability for all of us to travel freely is no more. We feel so fortunate to have been able to visit so many places all over the world, interacting with people of different cultures and beliefs.  We want to be able to bring a little bit of this to your kitchen. For us tales are told and friendships are born through the sharing of food. Compass Cooks is the perfect way to celebrate food, helping kids to understand their own world and that of others.
What is Compass Cooks? 
Compass Cooks is a monthly subscription box that takes kids on a culinary global adventure. Every month your little chef will be whisked off to a new country to learn about it's food and culture. 
Our beliefs
Kids learn by touching, tasting, feeling, smelling, observing, reading and listening. We believe the kitchen is a perfect environment for learning – it hits a range of senses and a range of learning styles. We are passionate about cooking, not just because we love food but also because it is a basic life skill that everyone should have, helping kids become more adventurous, happy and empowering them to make healthy choic

es.

T

hrow in our love for travel too, we wanted to bring this into your home, teaching kids to Cook, Eat, Explore and Learn. 
Environmental statement
We feel strongly about sustainability and are committed to reducing waste. We can all play our part in protecting the environment. All of our food packets are made from Cellulose rather than fossil fuel based materials and are suitable for home composting. It's best to put them in your food waste or compost bin but if not, we recommend including them in your regular rubbish collection, as they will naturally disintegrate in approximately 12 weeks! Our box and recipe cards are also 100% recyclable. 
We encourage you to shop locally and prevent food waste as much as possible. 
Marisa and Aaron x